"Apartamenty nad Potokiem" is our prestigious investment located at Modzelewskiego 24 Street. The building consists of only 50 apartments with surfaces ranging from 39 to 89 sqm.
The building has been very carefully designed. Spacious balconies, loggias and green terraces situated on the seventh floor will let the residents fully enjoy the comfort of the apartments.
Retails have been located on the ground floor. Parking places and utility rooms have been placed in the underground parking space.
Glass balcony railings as well as natural stone facing of the facade of the building will add elegance and make it lighter at the same time. The highest floors will overlook the panorama of the city and the greenery of Dolina Służewiecka. We are proud to assure you that our investment has been very carefully designed, the materials used are of the highest quality and the technology results in energy saving measures.
Our location is not only cosy and green but it also provides easy access to the local facilities. In its proximity you will find educational institutions as well as services such as shopping malls, shops, restaurants, cafes, sports centres and medical centres. One of the largest shopping galleries in Warsaw is located nearby. You will find there around 260 shops and services, a cinema, a fitness club and an indoor playground for the kids.
Green areas and parks surrounding our investment will encourage you to be more active. You can jog, walk or exercise in the outdoor gym at any time of the year. This part of the city is also one of the fastest developing business centers in Warsaw.
Our investment enjoys excellent communication with the city centre. Since it is located close to the main communication arteries of Warsaw it is easy to use either a car or public transport. Underground station Służew as well as numerous bus stops are within a walking distance.
"Apartamenty nad Potokiem" are ideally located for the people who value their commuting time, prefer active lifestyle and handy facilites. Recommended for families, singles and investors.
nearby infrastructure:
bus stop line: 174, 193, N36: 30 m
bus stop line: 136, N34: 200 m
Służew underground station: 1,2 km
green areas: 350 m
shopping centre: 1,2 km
creche: 100 m
kindergarten: 400 m
primary school: 500 m
supermarket: 300 m
grocery store: 50 m
church: 350 m
business centre: 1,2 km
children's outdoor playground: 400 m
Our professional and highly qualified managers, designers, sales assistants and engineers can guide you safely throughout the investment process.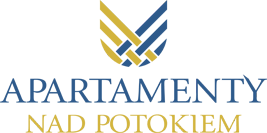 Sales Office in Warsaw
00-834 Warszawa
ul. Pańska 98/106 Street

tel: +48 22 509 72 72
mobile: +48 539 975 771

e-mail: warszawa@kalternieruchomości.pl

woking hours:
Mon.-Fri. 10.00-18.00