"Na Fali-stej" is a new residential investment localised in a green district named Łódź Polesie, near Falista 181 street. The green areas, schools, kindergartens, developed infrastructure alongside with fast and convenient access to the city centre, make the investment an outstanding place to live in. The building was constructed especially for young, active people and families with kids.
Contemporary architecture of the building is a perfect fit for the overall stylistics of the newly emerging multi-family buildings of Łódź Polesie district. This part of the city is valued even by most demanding Clients, who want to live in a quiet location and have the ability to move around quickly.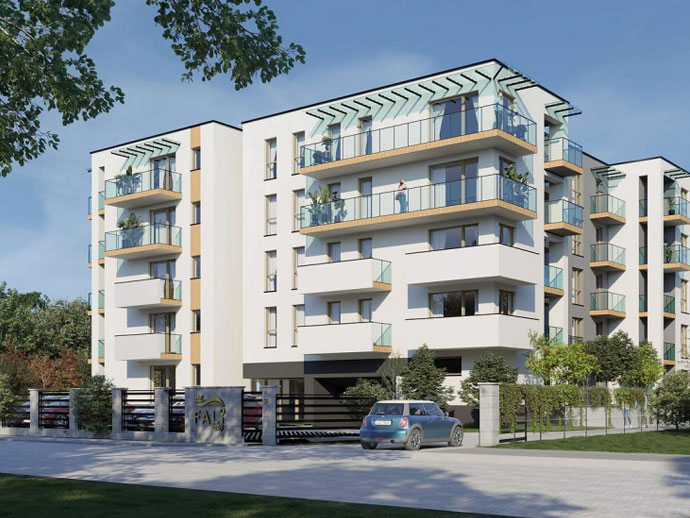 "Na Fali-stej" offers varied choice of functional, well-planned flats. The metric area ranges from 35 m² to 85 m². This five-story building with 133 flats is divided into four staircases, each with silent elevator that cover all floors, including the garage. In the underground floor there will be 120 parking spaces, and additional 20 on the premises of the estate.
On the premises of the estate multitude of carefully placed verdure was planned. There will also be a place for small architectural elements as well as friendly and functional playground for kids of all age.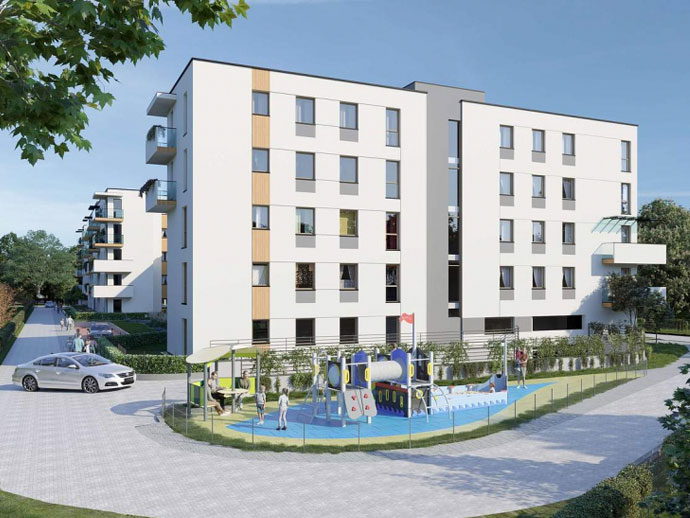 There are numerous factors that makes "Na Fali-stej" a perfect fit for everyone: comfortable layout of the flats, spacious balconies and gardens, big windows, well-lit flats, high finish standard, attention to buildings aesthetics, closeness to the city centre and well-developed infrastructure.
Construction of the investment is planned to be finished by 3rd quarter of 2023.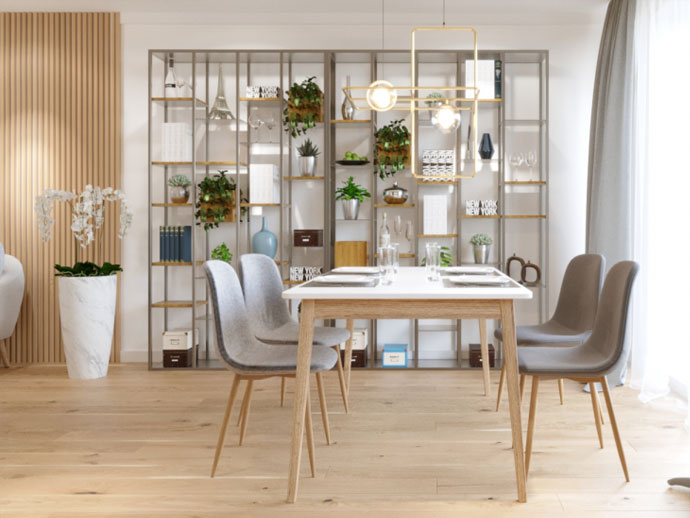 Flats
2 rooms from 47 m²:
---
3 rooms from 67 m²:
---
4 rooms from 69 m²:

Kameralna okolica

kontrola dostępu i monitoring

plac zabaw

Windy do garażu podziemnego

zieleń urządzona z małą architekturą

Łódzkie Metro 2023 z cichobieżną ŁKA

Komfortowe sąsiedztwo CH Retkinia oraz węzła S14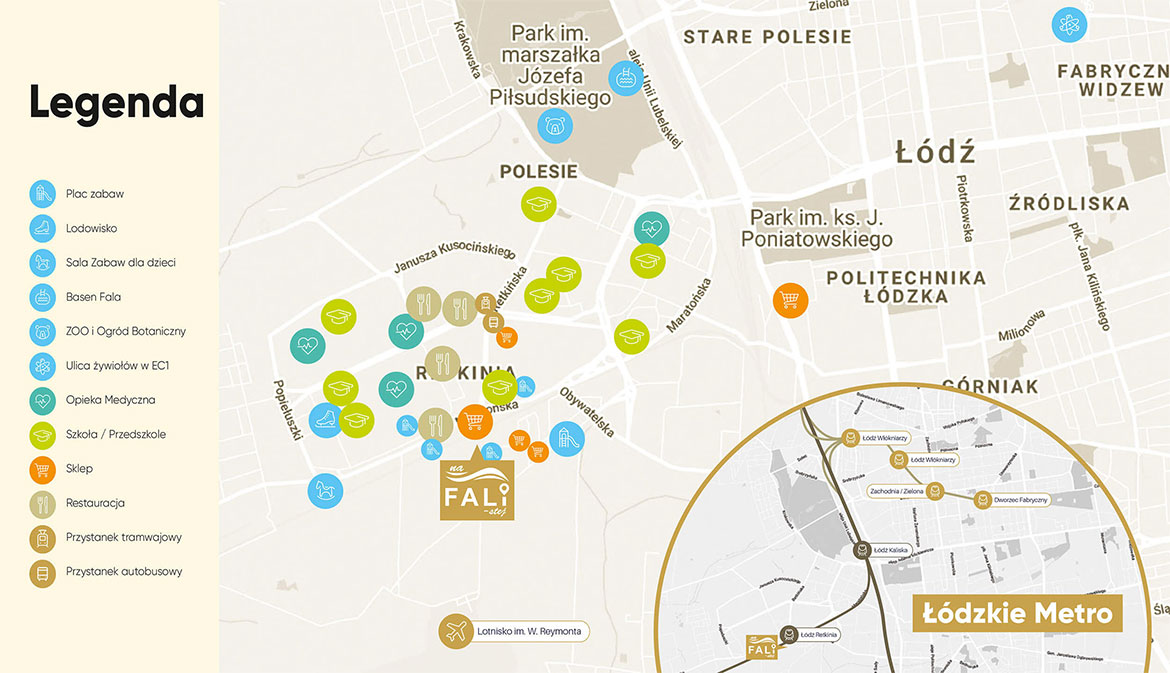 Well-developed communication infrastructure, including convenient bus connections, makes getting to the city centre of Łódź a breeze. "Na Fali-stej" will be localised near Łódź Retkinia underground station. Thanks to it, major railway/underground station, Łódź Fabryczna, is only three stops away, while there are only two to the famous shopping centre Manufaktura.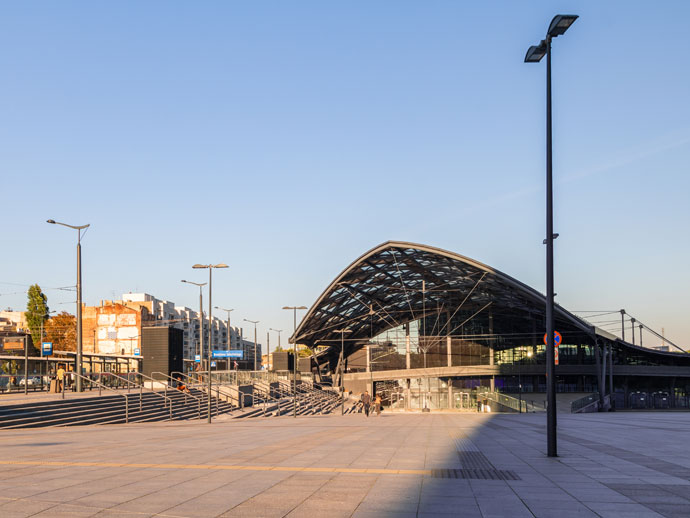 Travelling by car will no longer be a necessity to enjoy numerous attractions of Łódź. Favourable connection to the Łódź Władysław Reymont Airport allows for spontaneous and memorable weekend trips to London or Dublin. Closeness of greenery makes going for a walk with the family a very simple and effortless thing to do. Recreational areas, plentiful bike trails and forest complexes suit active people and their lifestyle.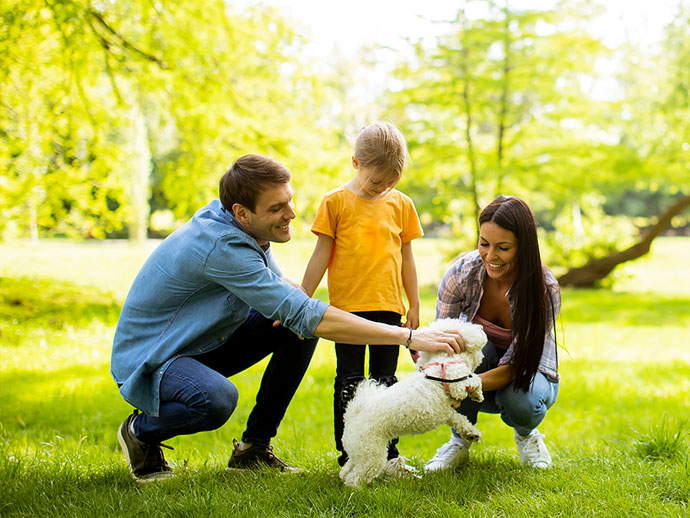 Our professional and highly qualified managers, designers, sales assistants and engineers can guide you safely throughout the investment process.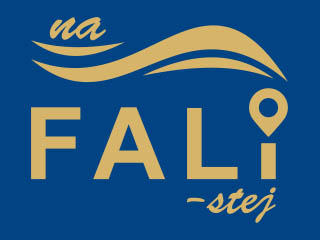 Sales office in Łódź
90-338 Łódź
Przędzalniana 66 street, room 201

mobile: +48 883 966 866
To arrange a meeting, please call or e-mail us.
e-mail: lodz@kalternieruchomosci.pl

Working hours of sales office:
Mon-Fri 09.00 - 17.00